Your Safety Is Our Priority.

Learn New Recipes,Techniques, and Culinary Skills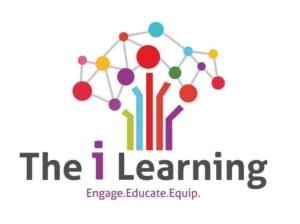 Hotel Management Institute in Varanasi
With the continuous rise in the number of tourists comes the opportunity and need to have trained manpower from the Hospitality industry, which will now be fulfilled by NFCI - National Finishing & Cookery Institute, which has set up their center in Varanasi, catering to the students from in and around Varanasi, the tourist inflow has been increasing at an astounding rate but the trained staff has not been increasing at all, which is quite alarming , for which even the U.P State Government is working on, but it feels even that will not be sufficient and hence the need for private educational institutes in tandem and agreement with State Government to cater to this requirement and responsibility. With the opening of the NFCI Hotel Management Institute in Varanasi, many students aspiring to be in the Hospitality Industry will be able to achieve and fulfill their ambition and desire to work towards a well-paid and satisfying career.
Hotel Management and Cooking Courses in Varanasi
Our institute is a full-service culinary arts and training center that offers a advanced cookery courses. The advanced programs are also there to help them upgrade their cooking abilities. With the expert guidance from our prominent instructors, the students excel the practical skills. With top-notch culinary and finishing arts training, the NFCI students learn the knack to deliver style, excellent quality, and a flavor of sophistication.
About NFCI VARANASI
NFCI has launched  Varanasi Campus, the brainchild of the NFCI Group, and its located in the midst of the city that is known for its multifarious delicacies and rich food culture. The center caters to the needs of providing skilled education for the budding entrepreneurs looking for setting up their food businesses along with a whole range of comprehensive courses for the various facets of the hospitality industry. NFCI Varanasi, like every other NFCI Centre of the country, offers. course-specific thematic areas and a broad spectrum of electives offered within the courses that give a lot of options to the prospective hospitality professional.
Varanasi Centre Director
I have associated myself with NFCI for its dedication towards students, its processes, and its commitment to treating franchise owners as Business Partners. NFCI is playing a major role in creating skilled India and I am happy that my Varanasi team is playing its role in it.  NFCI Management is playing a leadership role in ensuring smooth and strategic operations in Varanasi. NFCI till date has stood by all the commitments made to us and we value this partnership.
What Student Say About Us
MAKE YOUR CAREER WITH NFCI
NFCI - VARANASI CAMPUS
Hotel Management & Culinary Institute Varanasi