Warning
: Undefined array key "background_display" in
/home/u577826663/domains/nfcihospitality.com/public_html/wp-content/plugins/siteorigin-panels/inc/styles.php
on line
631
Pastry / Bakery Commis
The love for food is undeniable. People love to have good, tasty, different, and new dishes. On the other hand, people also have a sweet tooth which makes them fall in love with desserts every time they have one. For this reason, the role of dessert chefs is very crucial in the food and beverage industry. There is a special part-time bakery course to teach special bakery skills and knowledge to students. In the field of bakery, aspiring students learn to prepare food rich in sugar and carbohydrates.

The National Finishing and Cookery Institute (NFCI) offers advanced culinary courses, a part-time bakery course with a Pastry / Bakery Commis. Students can get expertise in bakery and pastry-making by learning a variety of skills. People who are passionate about baking can get this professional qualification to work in the bakery and section. Along with this students are taught about accounting, experimentation, and communication skills. NFCI provides modern practical labs, expert educators, and routine workshops for the best learning experience.
Warning
: Undefined array key "background_display" in
/home/u577826663/domains/nfcihospitality.com/public_html/wp-content/plugins/siteorigin-panels/inc/styles.php
on line
631
Pastry / Bakery Commis Course Details
The students pursuing a Pastry / Bakery Commis can gain the following skills:- 
1. Baking skills- Baking is the most common and basic activity in making. Students are taught to bake Cakes, loaves of bread, cupcakes, cookies, etc, and prepare doughs for it.
2. Heating skills- The use of heating techniques is very important in preparing dessert. For these reasons, students are taught about the use of microwaves, ovens, etc.
3. Refrigeration skills- Many dessert items like puddings, jelly, custards, pastries, etc are prepared by refrigeration. Students are taught about refrigeration techniques in preparing desserts.
4. Freezing skills- Frozen desserts are also very popular in desserts. Students are taught about the freezing skills, use of freezer, deep freezer, and even dry ice for instant freezing.
5. Creativity skills- Creativity and innovation are the uniqueness in desserts. Students are taught and encouraged for more creativity in experimenting with flavors and decoration of desserts.
6. Preparation of creams and candies- Different types of cream are used in making cakes and pastries. While candies are a favorable item prepared in confectionery. Students are taught about the preparation of a variety of creams like thick cream, whisked cream, colored creams, etc. They are also taught about preparing different candies like sugar candies, chocolates, sugar-glazed candies, etc.
7. Use of ingredients skills- The ingredients used in dessert are somewhat different from the ones used in routine cooking. So, students are given knowledge about different ingredients used in the bakery and their usage.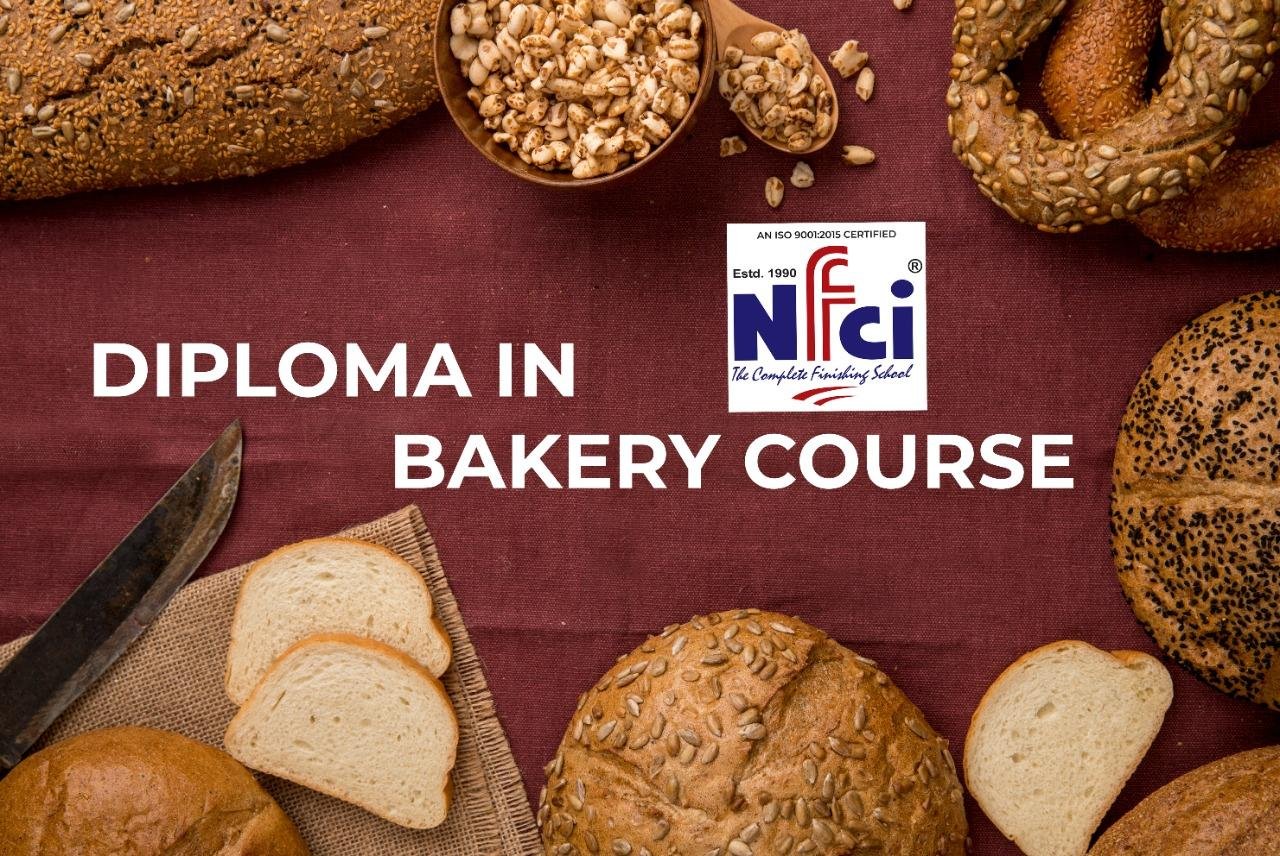 Pastry / Bakery Commis Course is perfect For:-
1. Professional chefs who want to get expertise in bakery.
2. People who want to start their bakery, cafe, or candy store.
3. Aspiring chefs who have a passion for baking.
4. People who want to pursue a small part-time bakery course in place of a full-time graduate.
Learn more about how you can start career in bakery and confectionery. 
People from other fields and occupations can also enroll in this government bakery course. Anyone who fulfills the basic eligibility can enroll at NFCI leading Culinary Institute in India.  
The eligibility of this course is:
| | | |
| --- | --- | --- |
| Course Name | Eligibility | Duration |
| PASTRY / BAKERY COMMIS  |  10th(Matriculation)  | 1 Year and Industrial Training 6 Months |
What will you learn with the Pastry / Bakery Commis Course?
On successful completion of the Advanced Certificate in Bakery, you can gain mastery in dessert preparation, Bakery, and pastry arts. You can become a dessert chef, decide on a dessert menu and prepare wonderful desserts. You can become a Baker, chef, food stylist, catering officer, etc.  
Just contact online at pocket-friendly rates and get teaching from professional and expert educators. Make a good career in by working at Hotels, restaurants, resorts, cruises, bakeries, etc .  You will receive a certificate at the end of this course with great opportunities to work and earn in the culinary world. 
"Get Expertise in Bakery and Pastry-Making with Pastry / Bakery Commis Course by NFCI"

Certificate In Pastry / Bakery Commis