Your Safety Is Our Priority.
 
Learn New Recipes,Techniques, and Culinary Skills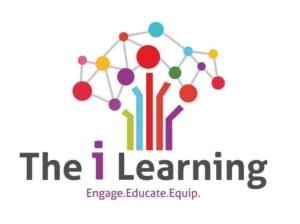 HOTEL MANAGEMENT INSTITUTE IN KANGRA
The world of hospitality management is booming across the globe and India is no exception. The sudden increase in the number of hotels and resorts in the country is noticeable and calls for more hospitality experts. This is where the best Hotel Management Institute in Kangra comes into the picture. We at National Finishing and Cookery Institute (NFCI) hold expertise in the hospitality and hotel management field and help the students to pursue their career in the same fields.
NFCI Kangra, Himachal Pradesh, ventured into the world of culinary institutes and succeeded spectacularly. It is one of the region's most well-known and highly regarded cooking institutes, and it is making waves in the field of skill education. Especially, the customized courses in the short and long term make it easier to meet the needs of a wide range of students hailing from different sectors and fields. NFCI Kangra has inherited the core group's extensive experience – the NFCI Education Group. A team of professionals oversees the various vocational program choices and ensures that each student has a memorable learning experience.
Hotel Management and Cooking Courses in Kangra
NFCI is the best Cooking institute in Kangra that offers a multi-skills program that will teach you all four specialist divisions of the hotel industry: front desk, housekeeping, Bakery & Confectionery, and food and beverage service. After completing this program, students are given proper consultation to help them select any department they want and succeed in real life. We focus on comprehensive study with our trained team of experts, who make sure that no stone is left unturned when it comes to learning. The best part of courses is that we offer a wide range of courses from Diplomas (1-year teaching with 6 months of industrial training) to advanced certificate programs (1-year teaching with 6 months of industrial training) under affiliation. 
NFCI Kangra helps the students to Design and teach them basic to advanced hotel operations and management. Not only this we also focus on providing internship and training opportunities for that industry experience. Typically, the practical classes in cooking courses provide an extra edge to students who want to excel in their careers in this field. We provide students with the theoretical knowledge they need to succeed in the industry. 
About NFCI Kangra
NFCI is one of the prestigious and well-known research and training Institutes. Having more than 31 years of experience in teaching has helped us gain a unique name for ourselves. With labs equipped with all the latest facilities and guidance from our expert teachers, we provide great knowledge and real-life experience to our students. There are interactive teaching sessions to build self-confidence and improve the learnings of the students.  NFCI, the best Hotel Management Institute in Kangra was established in 2016 and since then it has been achieving milestones by making the lives of students better. The Hotel Management Courses in Kangra are specially designed to engage students with hands-on experience that allows them to learn and refine their talents. 
Our Institute has specially designed courses in Culinary Arts that offer various Culinary skills to the students. The NFCI Kangra is also known as the world-class Culinary Institute for its prominence and excellence in the field of Culinary education. There are many advanced cooking courses that are associated with advanced Culinary courses to upgrade and improve the cooking skills of students. The Cooking classes in Kangra are conducted with the help of our talented and experienced instructors such that the students can excel the practical skills. The training provided by instructors at this culinary Institute makes the students learn and deliver style, magnificent quality, and sophistication. Students are helped with hands-on work experience and an environment that leads to their overall growth and nurtures them in every aspect to gain excellence in their life as well as career.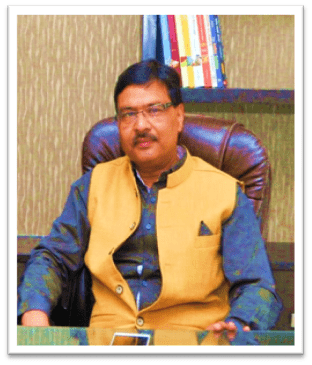 Kangra Centre Director
I Rajesh Aggarwal, Proud associate of NFCI since last 30 years as a Charted Accountant. This association strengthened even more on further progressing as a business partner since 2016 as a franchisee owner of MOHALI and KANGRA Campus. This experience, so far, of 5 years has been extremely incredible. And I am looking forward of it, going in the same manner, for years and years to come. After this intricate consortium, of all these years, I can confidently conclude that the best part of this organization is, its core mission, – "Mentoring towards Empowerment". For it is relentlessly working towards skill enhancement of the youth, enabling them to be successful entrepreneurs as well as sculpturing them perfectly for the numerous job opportunities rendered by the hospitality industry.
Make NFCI your partner to build a better future
The Courses offered at NFCI are best linked with the latest Hotel Industry trends that allow students to be updated with all the skills. The skill education provided at our Hotel Management Institute helps students to gain practical knowledge and understand real-life situations better. These training programs and education allows them to explore more to gain an edge over others to grow in their career. So, what are you waiting for? Join the best Hotel management institute in Kangra.
Call+919736611220
What Student Say About Us
NFCI - KANGRA CAMPUS
Hotel Management & Culinary Institute Kangra