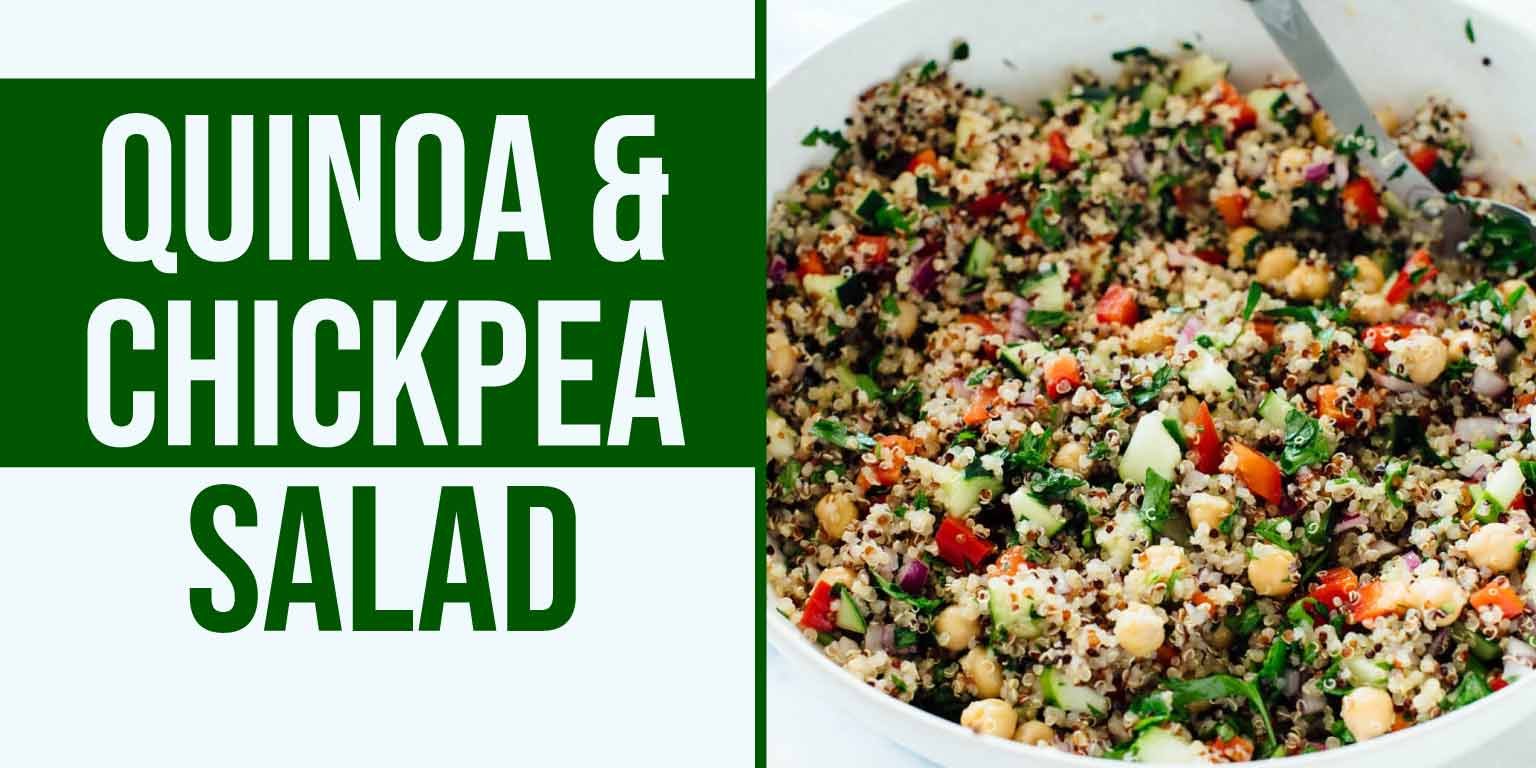 Recipe of Quinoa & Chickpea Salad
| | |
| --- | --- |
| Ingredients | Quantity |
| quinoa (rinsed ) | 1 cup |
| water | 2 cups |
| chickpeas (boiled) | 1 ½ cups |
| cucumber (seeded and chopped) | 1 no. |
| red bell pepper (chopped) | 1 no. |
| chopped red onion (chopped) | 1/2 no. |
| parsley (finely chopped) | 1/2 cup |
| olive oil | ¼ cup |
| lemon juice | 2-3 no. |
| red wine vinegar | 1 tbsp |
| garlic (minced) | 2 cloves |
| salt | to taste |
| black pepper | to taste |
Method:
Combine the rinsed quinoa and the water in a medium saucepan. Bring the mixture to a boil over medium-high heat, then decrease the heat to maintain a gentle simmer. Cook it for about 15 minutes. Remove from heat, cover, and let the quinoa rest for 5 minutes, to give it time to fluff up.
In a large serving bowl, combine the chickpeas, cucumber, bell pepper, onion, and parsley. Set aside
In a small bowl, combine the olive oil, lemon juice, vinegar, garlic, and salt.
Once the quinoa is mostly cool, add it to the serving bowl, and drizzle the dressing on top. Toss until the mixture is thoroughly combined.