NFCI - LUCKNOW CAMPUS
Hotel Management & Culinary Institute Lucknow
Hotel Management Institute in Lucknow
Lucknow, The Capital city for Food lovers , from around the world, known for Tundey Kebabs, Niharis and Biryani to Vegetarian delights like, Basket Chaat, Samosas, Prakash Kulfi Feluda and various others culinary fares, not to forget, India's renowned Chef Ranveer Brar came from this city. Though being known for such delicacies and Culinary fares where cooking food is not an ordinary affair, but is treated as an Art, it is surprisingly lacking in trained and skilled manpower, it is still stuck in the age old culinary skills of yore, where nothing new or improvised as emerged in the longest time known. NFCI – Hotel Management Institute in Lucknow is a full-service culinary arts and training center that offers a spectrum of cookery courses. The advanced programs are also there to help them upgrade their cooking abilities. With the expert guidance from our prominent instructors, the students excel the practical skills. With top-notch culinary and finishing arts training, the NFCI students learn the knack to deliver style, excellent quality, and a flavor of sophistication.

Hotel Management and Cooking Courses in Lucknow
Our institute is a full-service culinary arts and training facility that provides a variety of cooking classes. The advanced programs are also available to help them improve their cooking skills. Students excel in practical skills under the expert guidance of our renowned instructors.
About NFCI Lucknow
The city of Nawabs – Lucknow is best known for its rich cultural roots and royalty. It is also known for its pulsating food culture and is popular for the elaborate spreads of the Awadhi cuisine which finds it roots here. For the food enthusiasts of Lucknow, NFCI Lucknow is a boon where they procure skills to make it big in the world of hotel management and hospitality. The professional courses, reinforced with AHLEI and NSDC accreditation, make the most sought after. The battery of chefs and resource trainers of NFCI Lucknow is by far the best in the industry and make the experiential learning worthwhile.
The obvious reason being the facility or Institutes to train, hone, and push the people interested in this line of work, though the basic skills are not lacking but to train and impart this knowledge no initiatives, has been taken till now, NFCI Group of Educational Institution has taken this first step forward by opening NFCI Lucknow Campus here, which will fulfill this need and fill the gaps from unskilled to skilled staff.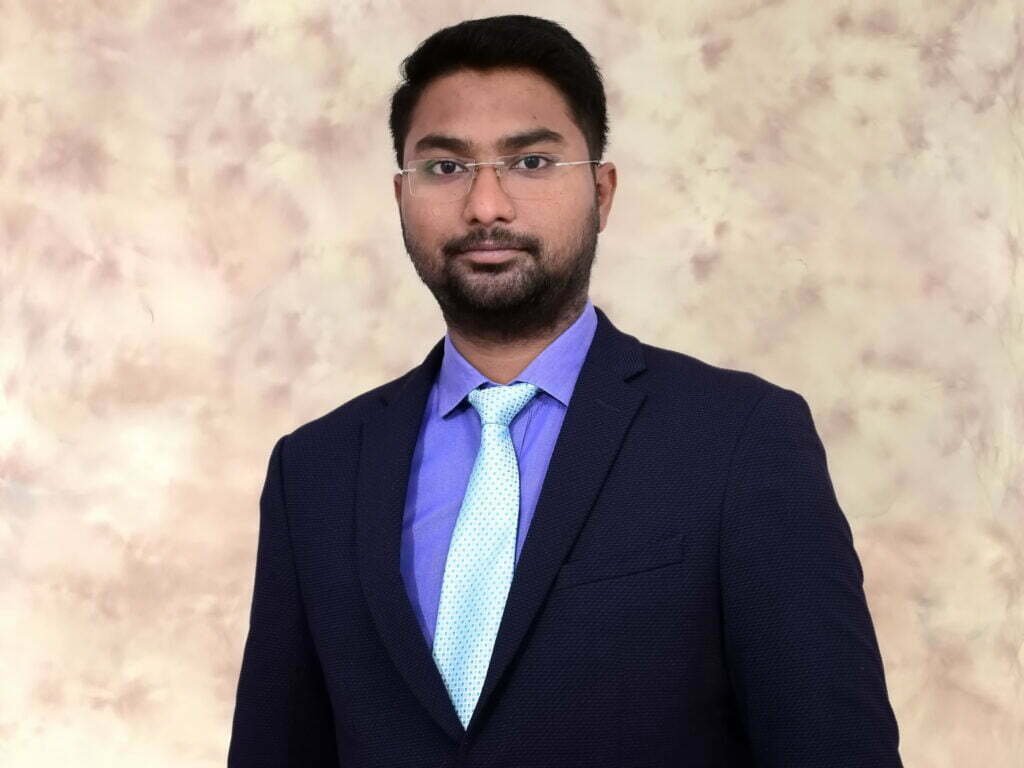 Lucknow Centre Director
The intention behind the institute was to bridge the gap between institutional education and restaurant operation. Shifting the focus from theoretical information to industrial experience, not only lets the students become equipped with skills to handle on-ground situations, but it also opens doors for the ones who can learn practical lessons rather than theoretical teaching.
What Student Say About Us
MAKE YOUR CAREER WITH NFCI