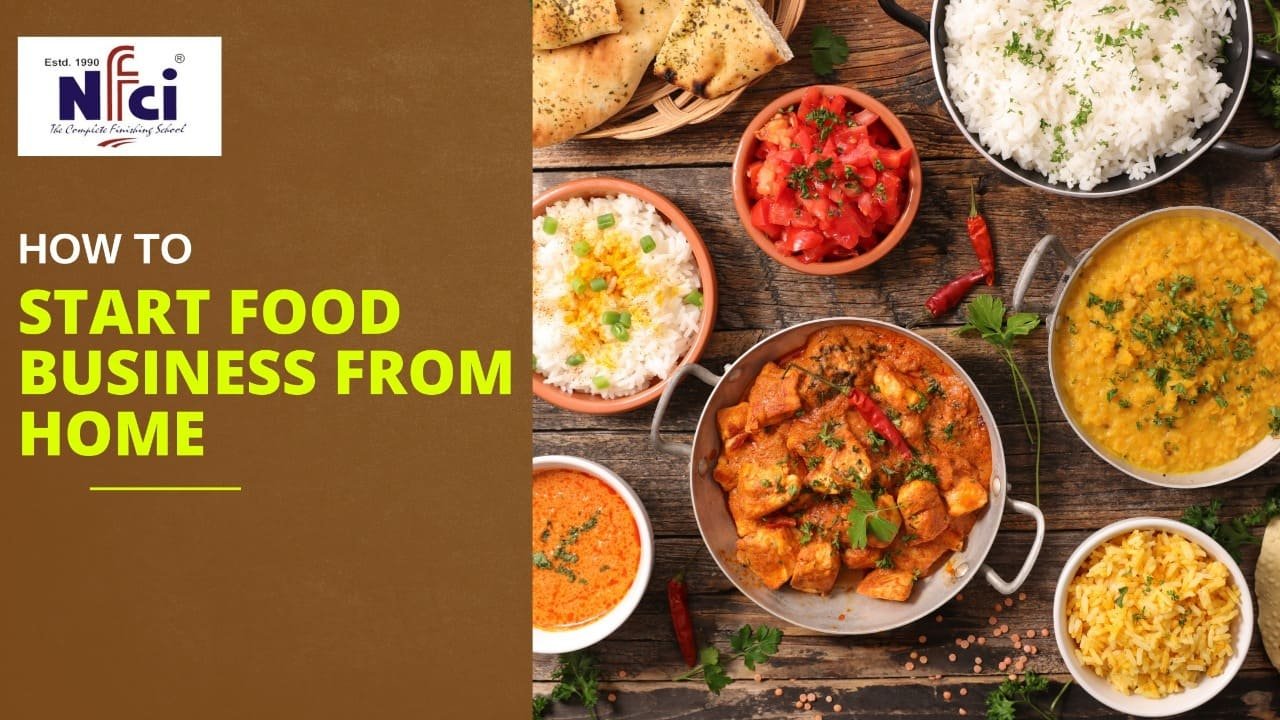 How Start Food Business From Home
How Start food business from home - things to keep in mind
If the love of food dwells in your body and elicits you to make a career in the food industry then this blog is just for you. Here you will receive all possible information about how you can easily commence your own food business in a limited duration. You may mix your interest and job by launching a food business from home. However, beginning a home-based food business, like any other business enterprise, needs extensive preparation and study. You must also verify that you satisfy all legal standards for a home-based food business. Do you want to start food business from home ? If this is the case, continue reading to learn more about the licences you'll need, the steps to take and more in the informed manner.
Before jumping on the establishment of the home-based business you really have to attain magnificent expertise in the cooking or food industry. For that, you can also join a cooking course that can help you learn every skill in the food industry on your tips. In that case, we have a remarkable option for you. Link up with NFCI (National Finishing and Cookery Institute) - one of the leading hotel management institutes that can easily provide you with a great skill set related to the art of cooking. This is one such versatile institute that works with an informed mind to train students in every major and minor technicalities related to the cooking industry.
Why should you consider launching a food business from home?
There are no two ways of stating that starting a home-based business might be intimidating for most individuals, there are several advantages to doing so. You don't need any previous retail or manufacturing experience to apply. If you are not at all having any experience in the food industry still you can open your business in a limited duration. You just require effective skills that can help you make a unique place in the entire food industry. You don't have to be a marketing genius or have a business degree to get aid everyone can benefit from! A passion for your field is the most important component to have. When it comes to marketing your home-cooked meals to the public, making your product the best you can will speak loudly. The more you have a versatile skill set the more minds you will captivate in the coming time.
How to Start food business from home
We have round-up some points that you have to keep in mind while thinking of starting the food business from home:
There is no denying the fact that one of the finest small business ideas is selling homemade cuisine, which is sure to attract attention. New company concepts, on the other hand, must identify their specialty in order to attract a certain target audience. If you excel in a particular cuisine, concentrate solely on that, but keep your mind open to new ideas. The more you think, walking out of a crowd the more you make a unique name in the entire food industry. If you find it hard to select a particular food business idea then try linking with professionals working in the food sector. As they can provide you with all possible information about your raised concerns. You should assess how well it will sell and flourish in your locale. Try to sell something that isn't available anywhere else but is in high demand. You may experiment with other settings, such as quicker meal delivery or specialized ingredients. When advertising your company, you should emphasis your specialization.
Construct a financial plan
Adding one more point to the segment, the most important stage to get things started is to plan your budget and investment. Whether it's a food startup business or a well established one, all require a proper financial plan that can help to operate the business without any hassle. By following a detailed financial plan, a basic concept may be brilliantly realized. Get a clear cut vision of how you want to get things moving in the right direction so you can make a certain amount of money. Set personal deadlines and goals for yourself so you may work on them throughout time. Because you'll be working from home, you'll need to figure out how much room you'll need. To operate efficiently, you'll need to make room for storage and purchase new equipment. You might hire a financial professional to assist you with your company plan's financial aspects. Try to pen down everything so that you don't have to struggle in the coming time.
Obtain all required permissions and licenses
Before commencing the food business from home you really have to get all the permission letters that can easily make you run your business legally.  It is quite evident that each state has its own set of laws and regulations that each new firm must follow without any glitch. These regulations should be well-understood by you, and you should take the steps necessary to comply with them. Kindly make sure that if you have taken any wrong step and lack in getting permission then your dream of opening a home-based food business might go in vain. Getting a business licence will assist you in contacting wholesale merchants in order to obtain tax-free ingredients. It's also possible that you'll need to set up a separate kitchen for your company that doesn't utilise personal utensils or materials. You must also obey the safety and health guidelines established by your state's food and health associations. 
Wrapping up
Gone are the days when the entire success of the firm was fully determined by its quality. Marketing and promotion are both equally vital in today's world of fierce competition. You can simply get your business noticed and start making money if you follow the above-stated instructions. To achieve the best results from your new business ideas, you should focus on meeting your customers needs. If you want to attain great expertise in the cooking field then consider enrolling in the best cooking classes. Book the meticulous counselling session with the best cooking institute - NFCI (National Finishing and Cookery Institute).
Entrepreneurs Who Established Their Food Business After Our Cooking Skill Courses