Your Safety Is Our Priority.

Learn New Recipes,Techniques, and Culinary Skills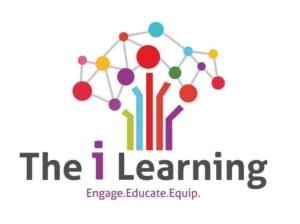 Hotel Management Institute in Chamba
The World Bank estimates that 8-10 percent of the output in the global economy comes from the food industry. Along with the growing industry, more individuals desire to become a part of this industry and crave a successful journey in the food and hospitality sector. National Finishing and Cookery Institute is a well-known Hotel Management Institute in Chamba is a distinguished brand that trains the potential talent to make them future-ready in the food industry. We have been providing excellent talent for years that are serving in the industry.
NFCI Chamba Institute is set between beautiful mountain ranges, with great experience and advanced job oriented courses suiting the needs of the growing hospitality sector. We give a chance to new talent from every community and sector. We shape their skills while imparting complete knowledge and skills necessary in this field. The hospitality industry spans culinary arts, housekeeping, front office, bakery, food and beverages, travel and tourism etc. We ensure that our students are completely competent in every aspect over requirements in this field. 
The hotel management institute in Chamba offers the best opportunity for our students to showcase their talent and skills. We make use of the most advanced techniques and technologies. Our affiliations and associations with the best international brands are aimed to bring the best opportunities and teachings of the industry to our students. Apart from regular classes on theory and practical's we have integrated courses that are specialised in different aspects of the food sector. Along with that workshops are held by the most popular personalities in the field.
Hotel Management and Cooking Courses in Chamba
NFCI Chamba  provides all the full-time specialized culinary courses that match the different requirements of the food sector. The varied courses have a comprehensive range of subject matter in this field. We have courses ranging from Diplomas (1-year teaching with 6 months of industrial training) to advanced certificate programs (1-year teaching with 6 months of industrial training) under affiliation.
We specialize in courses for the food and hospitality sector with modern equipment and a talent panel of educators for skilled education. Students get the best quality education in our field. It is backed by a popular name and countless promising opportunities for the future.  The courses offered by the hotel management institute in Chamba are designed especially for students that are unable to enroll in full-time degree courses. So, we have specific facilities that are relevant to their needs and support them in an endeavor to succeed.
About NFCI CHAMBA
NFCI has achieved a unique name in its field for teaching par excellence. We provide completely equipped labs for imparting technical knowledge and give a real experience of working in this field. There is interactive teaching with a productive teaching environment that is persuading potential learners. The hotel management courses in Chamba is filled with advanced culinary methods and skilled teaching that adds quality to talent. The hotel management institute in Chamba was established in 2019 is located at the exotic hill station in the Indian state of Himachal Pradesh. It is a 55 km drive from Dalhousie in Himachal Pradesh. Chamba experiences cool winters with beautiful summers that fascinate tourists and food lovers to this place.
NFCI is the ideal choice for students who dream to carve a successful career in the Hospitality and culinary sector.  It works with the mission of mentoring and empowering individuals. The specially designed courses impart all the necessary knowledge, abilities, skills and experience in the food and hospitality sector. We have High tech laboratories in the departments of Bakery, front office, hospitality, Food and Beverage, food production and housekeeping services. The courses include a one-year certificate or diploma courses with theory and technical teachings and 6 months of industrial training for real-time learning.
Chamba Centre Director
The intention behind the institute was to bridge the gap between institutional education and restaurant operation. Shifting the focus from theoretical information to industrial experience, not only lets the students become equipped with skills to handle on-ground situations, but it also opens doors for the ones who can learn practical lessons rather than theoretical teaching.
At NFCI, Successful future is just a step ahead!!
Our courses are the best link between the Food and hospitality sector's growing need and education programs. It is added with an advanced curriculum and the best practical lessons in combination with the latest technology. We provide the best industrial training opportunities to give the best experience and insight to students in the food world. Placement Cell maintain a favourable learning environment and full assistance over placements.
Come and join the best hotel management institute in Chamba today!!
Call Now +918622940000
What Student Say About Us
NFCI - CHAMBA CAMPUS
Hotel Management & Culinary Institute Chamba