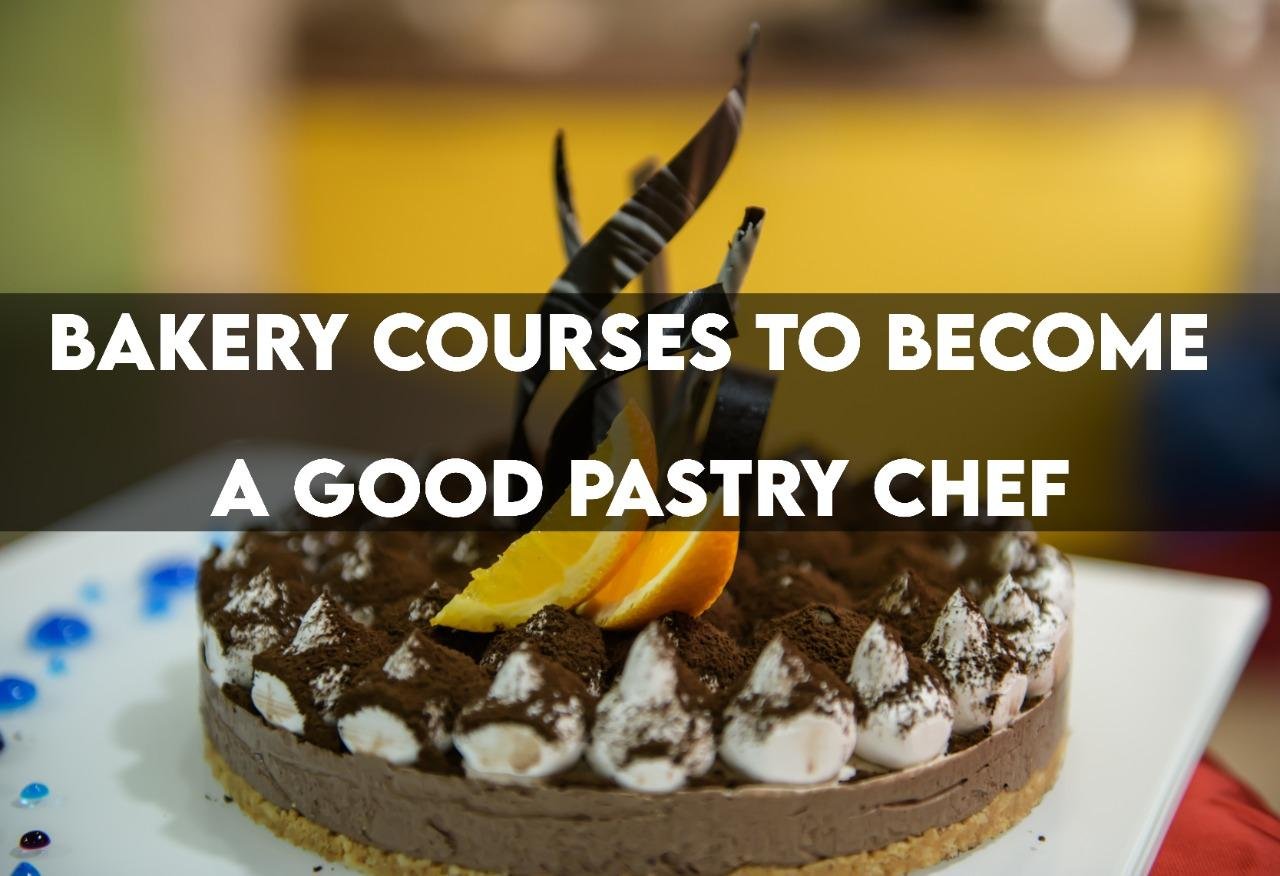 Bakery Courses to Become a Good Pastry Chef
Have you ever dreamt of becoming a good pastry chef? If so, we at National Finishing and Cookery Institute (NFCI) can make this career dream come true. We have one of the best bakery certification course that would lay the foundation for becoming an expert pastry chef. With our comprehensive line of baking courses, you would acquire all the baking and related skills quickly that would empower you to become a professional baker of the highest standards.
Being a good pastry chef is a worthy career dream. It is interesting to note that bakery products are highly consumed in most countries. They have gained popularity due to their affordability and high nutrient value. It is also ideal for people who may not have much time on their hands for cooking. As populations rise, foreign influences emerge, eating habits fluctuate from country to country, bakery items become increasingly popular among citizens everywhere they are available. Thus, once you have become a successful baker, your baking career is bound to flourish. Because of this, you need to be on the lookout for the perfect baking course that would provide the ideal launching pad for your lucrative baking career.
NFCI provides Career Aspirants with a comprehensive 1 month bakery course, part-time bakery course with a Diploma in the bakery, Certification Course in bakery, Diploma in bakery and confectionery. Once you undergo this unique baking course, you will gain expertise in bakery and pastry-making by learning various skills. If you are very passionate about baking, you must not miss out on this golden opportunity to avail yourself of this professional qualification to work in the bakery and confectionery section. Along with the vital baking skills, a student under this course is also taught about accounting, experimentation, and communication skills. The best part is that NFCI provides modern practical labs, expert educators, and regular workshops for a full-proof learning experience, which is bound to give your baking career the much-desired boost.
Diploma in Bakery Course Details:
If you are looking for the ideal course to become a good Pastry Chef, NFCI has a Diploma in bakery and confectionery. Under this course you will be trained on the following skills: -

1. Baking skills- Here, you would start with the most common and basic activity in the making. You will be taught how to bake Cakes, bread loaves, cupcakes, cookies, etc., and prepare doughs for it.
2. Heating skills- To prepare delicious pastries or similar desserts, you need to note that heating techniques are one of the primary keys. In line with this, under this course, students are taught about the wide range of use of microwaves and ovens, which is essential for any baking.
3. Refrigeration skills- Many dessert items like pastries, puddings, jelly, custards, etc., are prepared by refrigeration. Thus, students are taught about refrigeration techniques in preparing desserts.
4. Freezing skills- Frozen desserts are also very popular in desserts. Students are taught about the freezing abilities, freezer, deep freezer, and even dry ice for instant freezing.
5. Creativity skills- You would be aware that appearance matters a lot to woo consumers for confectionery products like pastries and taste. To fulfill this vital need, you would also be taught Creativity and presentation skills to add to the uniqueness of the pastries and desserts. As a student, you would be encouraged to experiment with flavors and decoration of Pastries & desserts.
The Diploma in Bakery is most suitable for:
1. If you are a professional chef who wants to enhance your expertise in baking and confectionery skills.
2. In case you want to start your bakery, cafe, or candy store.
3. It is also suitable for you if you are an aspiring chef who has a passion for baking.
4. If you want to utilize your free time to pursue a small part-time bakery course.
Even if you are from a different background there is no restriction and you can also enroll for this government recognized bakery course. If you fulfill the basic eligibility you can enroll for this Diploma in Bakery course at NFCI.
What will you learn with the Bakery and Confectionery Diploma Course?
Following the successful completion of the Diploma in Bakery & Confectionery, you are bound to gain complete mastery in preparing pastries and desserts, and other baking products. In quick time you can easily become a dessert chef. Once you do that, you will decide on a dessert menu and prepare wonderful desserts. You can become a Baker, Chef, Food stylist, or even Catering officer. Once you have gained some experience, you can also think of launching your bakery & confectionery story. It is also very encouraging to note that NFCI provides a diploma in a bakery online at "ilearning," an online learning platform. Through this high-end online learning platform, you can master the bakery right from the comfort of your home.
So, make your baking career dream come true. All you need to do is simply enroll online at the most affordable rates. Once you do this, you would avail yourself of the teaching from industry professionals and expert educators. Give your baking career a firm footing and get the opportunity to work at top hotels, restaurants, resorts, cruises, bakeries, and so on. Upon completing the baking course, you will receive a certificate of diploma, which is well recognized in the industry and would provide you with the perfect opportunity to work and earn lucratively in the culinary world.
Get expertise in bakery and pastry-making with a part-time bakery course by NFCI. To give your baking career, a mush desired career boost & master your baking skills, enroll at one of the leading one of the leading culinary institute in India