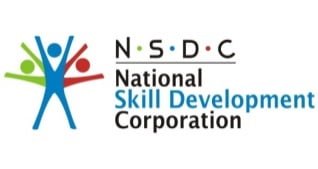 National skill development corporation - An initiative by the central government to enhance the skills of the youth to make them corporate ready. The purpose of these courses is not only to make the student educated but also skillful and ready to work.
NFCI Hotel Management and Culinary Institute in India has been working in close proximity with the government's ideal of making a skillful and digital India.
As NFCI already had affiliations from THSC (Tourism & Hospitality Skill Council) therefore, to maintain the benchmark of quality education through practical learning in small batches of students, NFCI has been affiliated with all the paid modules of hospitality sector, under the NSDC paid modules.
Therefore, students are assured with govt. certificate, professionally trained through the experience of more than 3 decades at NFCI. 
At NFCI offers advanced hospitality management and Cooking courses to students to  get the platform to develop their skills through practical knowledge, and improve their knowledge through various competitions presentations , guest lectures, on job training and industrial training. The students can select their courses between housekeeping supervisor, f and b steward, trainee chef, meet and greet and increase their career opportunities in the hospitality sector cruise liners hotels restaurants catering businesses or can even start with entrepreneurship. It is a wholesome project that aims at taking the Indian youth to next level.
For reference: https://nsdcindia.org/tphub
NSDC Courses offered by NFCI
Request Free Information About Our Courses Programs