4 Types of Fruit Salads Recipes for Summer
Looking for a refreshing and healthy summertime treat?
Then, congratulations because you have landed on the best place to get your answer.
As the weather gets warmer, fruit salad for summer becomes the perfect refresher. Made with a mix of fresh fruits, it's a healthy and flavorful dish perfect for a picnic or potluck.
So what exactly is fruit salad?
'Nothing Tastes As Good As Fruit Salad'
Essentially, it's a mix of fresh fruits that are diced, sliced, or cubed and then mixed together. The most common fruits used in a fruit salad are watermelon, cantaloupe, honeydew, grapes, strawberries, and blueberries. But really, you can use any type of fresh fruit that you like.
A fruit salad is a perfect summer dishbecause it's light, refreshing, and healthy. So the next time you're lookingfor a potluck dish or picnic snack, give fruit salad a try.
Benefits Of Fruit Salad:-
Fruit salad is packed with vitamins, minerals, and antioxidants, making it a great way to boost your health. Here are some of the top health benefits of fruit salad:
VitaminC– A key nutrient for immunity, skin health, and more, vitamin C is abundant in many fruits. Add a few slices of oranges, grapefruits, or strawberries to your salad for a mega-dose of this essential vitamin.
Fibre –Most fruits are high in fibre, which is important for digestive health. Fibre helps to keep you regular and can also help to lower cholesterol levels.
Antioxidants–Fruits like blueberries, raspberries, and blackberries are loaded with antioxidants. These powerful nutrients help protect your cells from damage and may also help reduce the risk of chronic diseases like heart disease and cancer.
Healthyfats– Avocados are a great source of healthy fats, which are important for brain health and heart health. Add a few slices of avocado to your salad for a creamy, delicious, and nutritious boost.
Vitaminsand minerals– Fruits are also a great source ofvitamins and minerals like potassium, magnesium, and folate. These nutrients are essential for optimal health and can help to prevent chronic diseases. So, there you have it – the top healthbenefits of fruit salad. This simple and delicious dish is a great way to boost your health this summer.
Top 4 Types of Fruit Salad For Summer:
All Fruits are healthy and refreshing. But did you know there is a specific fruit for every specific reason? Yes, it's right. Like every season, there are some fruits that are beneficial in summer. So, while considering this in mind, we have mentioned some of the recipes for fruit salad for summer.
1.  Fruit platter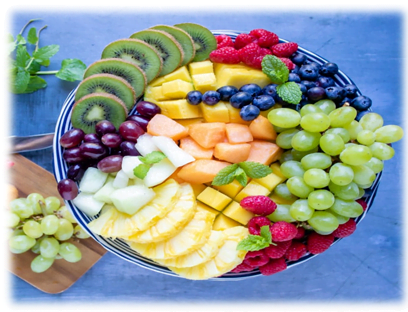 INGREDIENTS: 
Watermelon (50gm)
Strawberry(50gm)
Papaya(50gm)
Kiwi(50gm)
Dragon fruit(50gm)
Musk melon (50gm)
METHOD: 
Cut all fruits in a diamond shape and arrange them on a platter.
2. Lemon fruit skewer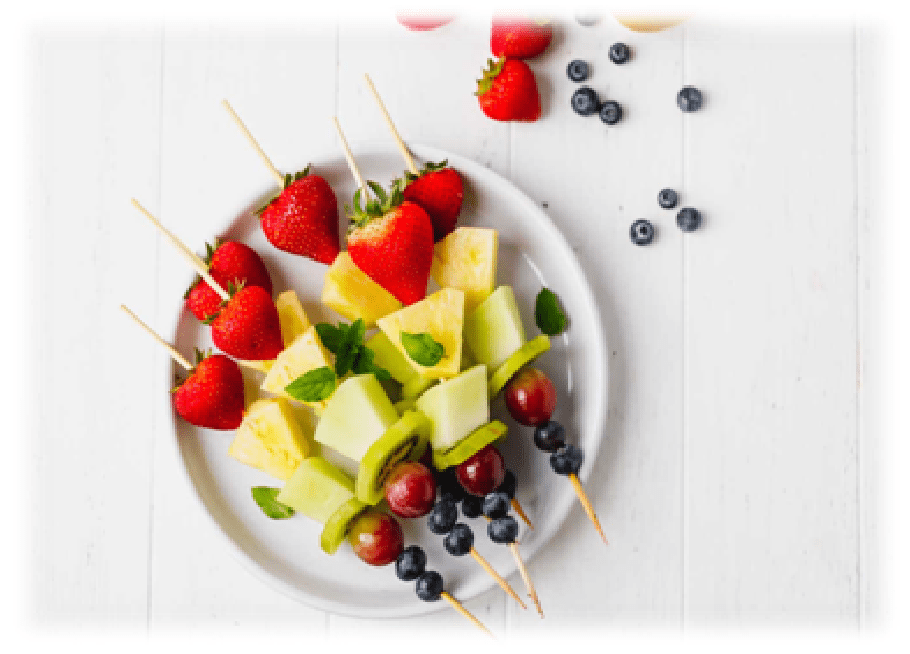 INGREDIENTS: 
Low fat cheese cubed
Strawberry
Papaya
Kiwi
Dragon fruit
Syrup
Lemon juice
Honey
Mint muddled
METHOD: 
Take a skewer
Add fruits one by one with cheese in between
Brush the syrup on top of the fruits.
Serve and enjoy.
3.  Fruit Parfait:
INGREDIENTS:
Strawberry
Papaya
Kiwi
Plum
Roasted oats
Greek yogurt
METHOD:
Take a Red wine glass
Add a teaspoon of roasted oats to base
Then pour some Greek yogurt on it
Now add a finely chopped mixture of all fruits to make it more appealing and delicious
Then Repeat the previous cycle to fill the class
At last, garnish with fresh fruits
4.  Fruit salad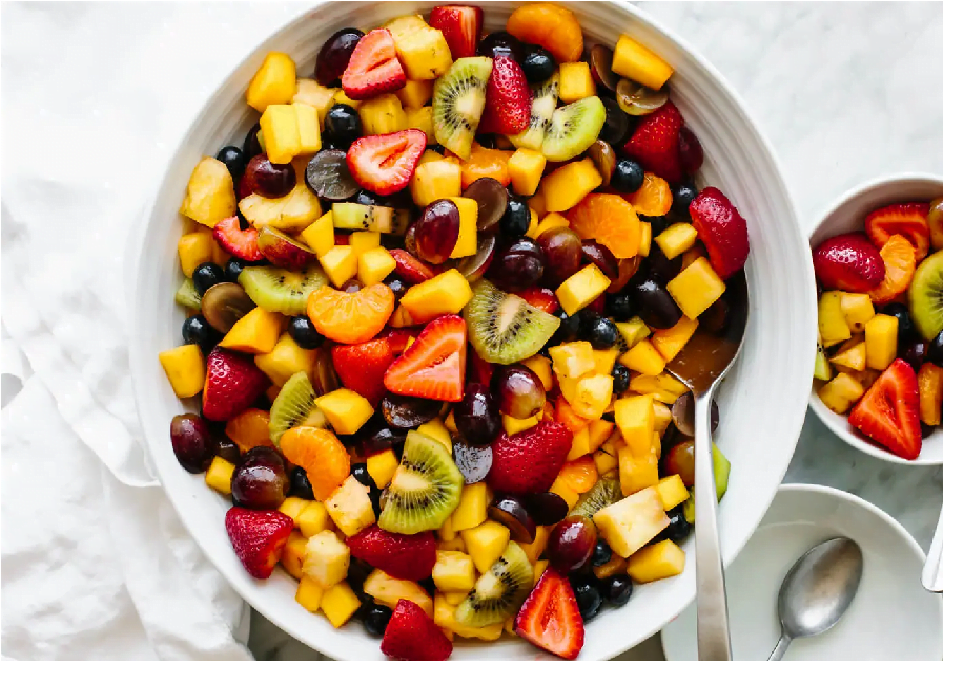 INGREDIENTS:
Watermelon (30gm)
Strawberry ( for garnish 2 piece)
Papaya (30gm)
Kiwi(30gm)
Dragon fruit(30gm)
Musk melon (30gm)
Black salt (1/2 tbsp.)
Lemon juice ( 1tbsp)
Honey (1 tbsp.)
Black pepper crushed ( 2 pinch)
METHOD:
Take a bowl
Add entire seasoning and dressing
Then take another bowl and add all fruits one by one
And fix it well with the dressing
And garnish with a strawberry and serve.
There is a more easy way to learn the above easy summer salad recipes.
Learn about making fruit salad for summer from professional chefs.
Summer is at its extreme level. Therefore, this scorching heat demands something cool and refreshing that calms and composes your mind and body. And, what's better than a healthy fruit salad. So, must try these above recipes for delicious and healthy fruit salad and enjoy.
Do you want to learn some more fruit salad for summer?
After reading the above information and the recipes of the fruit salad for summer, if you also want to learn these or more about such healthy salads, then we have the best platform for you.
We are talking about India's one of the best and leading hotel management institute  NFCI, which provides professional cooking and culinary courses just as front office, housekeeping, food and beverage production course, etc., at a very reasonable and pocket-friendly price. NFCI's 15+ pan India institutes around India spread knowledge and excellence. National and international bodies recognize all the courses provided at NFCI. Also, they provide 100% placement assistance to the students. The professional curriculum of NFCI makes students industry experts, and it results in a 100% placement ratio.