Avoid Regret: 8 Crucial Things to Check Before Joining Culinary School
Are you planning of joining Culinary School?
What? Are you struggling to find the best Culinary School for you?
Also, not aware of what to look for before being a part of a Culinary School?
Then, you don't need to worry because this blog will guide you best and provide accurate information about Culinary School and what you should look for before joining the culinary school. But first, you must know what a Culinary School is.
So let's start and read till the end to get clear and concise knowledge.
What is Culinary School?
A culinary school is where aspiring chefs and cooks can learn about the food industry. It is a place where you can get hands-on experience in the kitchen and classroom. Culinary school is not just about learning to cook; it also teaches you how to manage a restaurant, work in the food industry, and other business aspects.
Benefits of joining Culinary School:-
The benefits of joining a culinary school are endless. It is not just about getting the skills and training to become a chef but an opportunity to explore the world of food and taste new flavors. Following, we have mentioned the advantages that come with joining culinary school:
Hands-on training.

It is a great way to learn a new skill and knowledge that will help you in the future.

It allows you to learn from professionals in a real-world setting.

You will get an opportunity to network and meet people in the industry.

It provides job placement assistance for graduates.

It will also allow you to learn new cooking techniques and skills.

You will have access to different classes and resources to help you grow as a chef.

You will also have the opportunity to work in different restaurants and kitchens, giving you the chance to gain valuable experience.

It can also give you the opportunity to learn about different food cultures and cooking techniques.

You will learn different food preparation methods such as baking, grilling, Sautéing, etc.

The culinary art is a rewarding career that can lead to a rewarding life.

Culinary school can be an opportunity for you to explore your creativity, make new friends and get a job in the industry.
8 Crucial Things to Check Before Joining Culinary School?
Before you join a culinary school, it is important to know what you are getting into. A culinary school is not for everyone, but if it is for you, there are many things you need to consider before joining one. 
Check Reputation and Accreditation: –It is important to check the reputation and accreditation of a culinary school before joining it. The reputation of a culinary school speaks volumes about its training techniques and the success rate of its students. It is important to determine the type of accreditation a culinary school has. Accreditation is usually given by an agency that deems that the institution meets certain standards in terms of curriculum, facilities, staff, and qualifications.
Must know about Curriculum and Fee Charges: – Culinary schools have a range of fees; some are more expensive than others, and some offer scholarships. However, before you commit to any culinary school, ensure you know what the curriculum is like. You should also make sure that the school's location is convenient because it will be easier to commute to work or class.
Examine Facilities: – If you are considering joining a culinary school, it is important first to check the facilities. You will want to ensure that the school has a state-of-the-art kitchen and that they have all of the necessary equipment. The most important thing is the kitchen. You want to ensure they have all the necessary equipment, including a commercial range, ovens, and cookware. You should also check if they offer classes on food safety and sanitation. This will help you prepare for your career in food preparation.
About Practical Knowledge: – It is a must to check the amount of practical knowledge provided. As we all know, Cooking is a craft; practice is a must to polish your crafting. Practical knowledge and practice is the best way to learn. Good culinary schools provide more practical training to their students to become more efficient and perfectionists in their work. 
About Faculty members: – We should always do our research before joining any school or college. This is the same for culinary schools as well. It is important to know about the school's faculty members before joining it. This way, we can be sure that we will be learning from the best in the industry and not just someone who has experience in teaching.
The ambience of the school Campus:– There are many factors to consider before joining a culinary school. The first one is the ambience of the campus. A good campus should be clean and well-maintained. The facilities should be modern and up-to-date with all the latest equipment. It should also have a lot of space for students to move around in.
Status of Alumni: – It is most essential for you to know what their alumni are currently doing. They can use their alumni as a resource and learn about the culinary school or institute from them. Moreover, you get to learn. 
The campus visit is a Must: The last but not least step is the campus visit. After getting all the required information, if you are interested in joining a culinary school, you should visit the campus before making any decision. This is because you can see the facilities and amenities of the culinary school and get a feel for the people. Also, you'll know what to expect when you join that particular school.
Hopefully, the above mentioned information will help you to choose the best culinary school for you.
Are you also planning to join a Culinary School?
The information mentioned above contains details about Culinary School, , and what one should look for before joining Culinary School. Now, if you are searching for Culinary School on the internet, you will get numerous options. But, to make it easier for you, we can suggest the best place that will surely work best for you.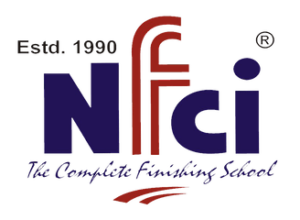 Yes, we are talking about NFCI-India, one of the leading hotel management. Here, an excellent curriculum is provided to generate employment. To date, 23,557+ students have studied here and have successfully established themselves in the hospitality industry. Along with the hospitality curriculum, NFCI provides classes related to communication skills, personality development, etc., to prepare students for the hospitality industry. So, if you also want to be a part of the Culinary School in India, NFCI will be the right choice for you.