Guide to Select the Best Hotel Management Colleges in Ludhiana
Guide to Select one of the best hotel management colleges in Ludhiana:- The industrial hub of Punjab, Ludhiana, is well-known for its expanding hospitality and tourism sector in addition to its flourishing business community. Several esteemed colleges that provide top-notch education in the field of hotel management have emerged in Ludhiana in response to the growing need for qualified professionals in this area. The few top hotel management schools in Ludhiana that are influencing the careers of future hoteliers will be discussed in this blog.
List of Best Hotel Management Colleges in Ludhiana
National Finishing and Cookery Institute (NFCI) Ludhiana
With more than 33 years of excellence in the field of hospitality, NFCI stands tall amongst the best Hotel Management Colleges in Ludhiana. It has more than 15 branches all over India and has already imparted great education with placements to more than 23,557 students. It offers a wide variety of courses related to the hospitality industry and is ISO-certified. Located near the New Passport office in Ludhiana, NFCI is a culinary center with unique amalgamations of opportunities, connections, and placements. Acting as a total guiding light to set your career path bright NFCI is helpful at every step and in every way. This makes it the most sought-after institute in the city.
CT Institute of Hotel Management (CTIHM)
Among the top universities in Ludhiana, CT Institute of Hotel Management is renowned for its dedication to providing top-notch hospitality education. A variety of undergraduate and graduate degrees are available at this college, including a Bachelor of Science and a Master of Science in Hotel Management. The National Council for Hotel Management and Catering Technology (NCHMCT) is associated with the college, which provides a curriculum that blends academic knowledge with hands-on instruction.
Modern amenities at CTIHM include fully furnished training kitchens, a spotless front office lab, and a practice bar setup for bartending. The college also has partnerships with a large number of eateries and lodging establishments, which give students possibilities for internships and practical experience.
Doraha College of Hotel Management
Another well-known one of the best hotel management colleges in Ludhiana that provides specialist degrees in hotel management is Doraha College of Hotel Management. The college provides a Bachelor of Hotel Management (BHMCT) curriculum and is associated with Punjab Technical University. A thorough grasp of the sector is imparted to students through the curriculum of Doraha College of Hotel Management, which covers topics including food production, food and beverage service, front office operations, and housekeeping. Students can practice serving meals and serving drinks at the college's specialized training restaurant and bar. The college also works with top resorts and hotels to provide industrial training and job placements, guaranteeing that graduates are ready for lucrative opportunities in the hospitality sector.
Gulzar Group of Institutes
A reputed institute in Ludhiana that provides a Bachelor of Hotel Management (BHM) curriculum is Gulzar Group of Institutes. This college, which is associated with Punjab Technical University, offers a comprehensive education in hospitality and hotel management. Aspects of the sector such as food production, hotel operations, marketing, and human resource management are all covered in the program. The Gulzar Group of Institutes prioritizes hands-on learning, offering practice in housekeeping and a fully equipped training kitchen as well as simulated hotel rooms. The hotel business is closely associated with the institute, which helps students find internships and jobs in reputable hotels and resorts.
Best Hotel Management Colleges in Ludhiana: Points to Remember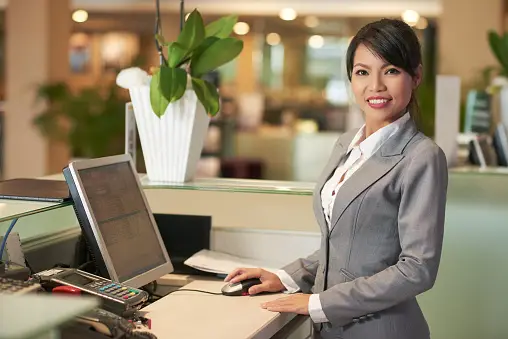 Selecting the right institute becomes all the more crucial when you have many options. Some points that you should consider before taking admission are…
Verify whether the institute is approved and acknowledged by the appropriate organizations or authorities in the country. So that affiliation issues do not arise when you apply for a job after the course.
Make sure you meet the institute's admission requirements, and consider the competitiveness of the application process.
Examine the faculty members' credentials and backgrounds. Knowledgeable and experienced teachers may make a big difference in your education.
Evaluate the available courses and programs. Verify if they complement your hobbies and professional objectives. While some institutions might concentrate on the culinary arts, others might provide a wider selection of courses on hospitality management.
Read reviews and testimonials from current and former students to get an idea of their experiences at the institute.
A reputable school ought to be well-connected to the hotel sector. Seek out the institute's collaborations, internships, and employment possibilities.
If possible, visit the institute to evaluate the standard of the kitchens, classrooms, and lodging (if provided). The standard of the facilities can have a big impact on how well you learn
Think about where the institute is located. Is it in an area or city well-known for its travel and hospitality sector? There may be greater internship and employment chances close to industrial clusters.
Compare living expenditures and tuition costs. To assist with the expenditures, look into financial aid, grants, and scholarships that may be available.
Find out about the alumni network of the institute. Having a robust network of former students can be beneficial for you in terms of networking, employment possibilities, and industry insights.
Conclusion
Leading hotel management institutes in Ludhiana, including Gulzar Group of Institutes, CT Institute of Hotel Management, NFCI, and Doraha College of Hotel Management, are committed to developing the future wave of hoteliers and hospitality workers. The combination of theoretical instruction and hands-on training provided by these institutions guarantees that graduates will be well-equipped to succeed in the fast-paced and cutthroat hotel sector. Whether you want to work in hospitality as a chef, hotel manager, or executive, these Ludhiana colleges can help you get started on the right path.