NFCI Kangra: Shaping Your Future in the Hospitality World
The hospitality industry is a thriving sector that encompasses a wide range of opportunities, and NFCI Kangra is at the forefront of nurturing aspiring professionals in Himachal Pradesh. Nestled in the picturesque state of Himachal Pradesh, NFCI Kangra offers a comprehensive platform for individuals who aspire to make their mark in the dynamic world of hospitality.
With its specialized courses, experienced faculty, and industry connections, NFCI Kangra equips students with the skills and knowledge needed to excel in this vibrant industry. In this blog post, we'll explore how NFCI Kangra can be the catalyst that shapes your future in the hospitality sector.
Contact us: To get more details about NFCI Kangra
1. State-of-the-Art Infrastructure
NFCI Kangra boasts a state-of-the-art infrastructure that facilitates effective learning. The campus is equipped with modern culinary labs, fully-equipped kitchens, and mock hotel setups that provide students with a hands-on experience. Himachal Pradesh's serene surroundings create an ideal learning environment, allowing students to focus on their studies and practical training in a peaceful atmosphere.
2. Expert Faculty and Industry Exposure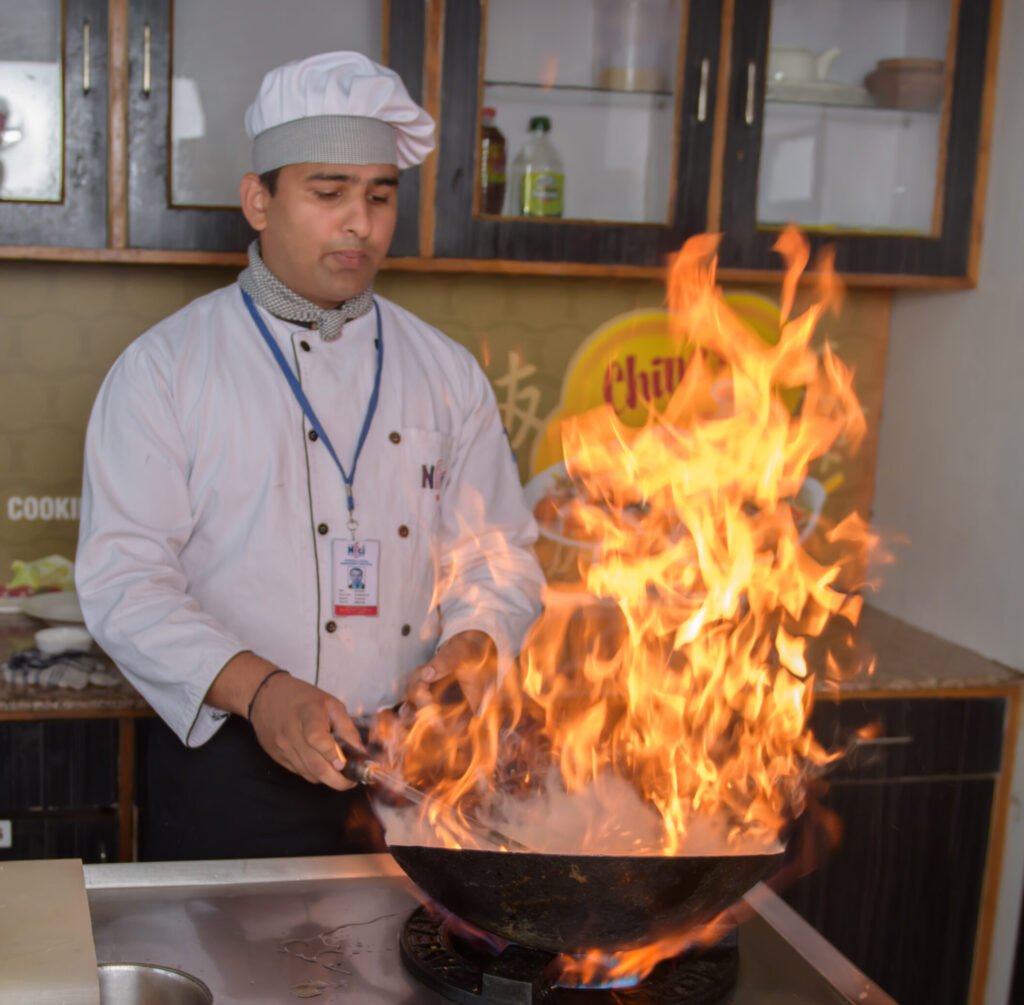 One of the key factors that set NFCI Kangra apart is its dedicated faculty. Experienced professionals from the hospitality industry bring their insights and real-world experiences to the classroom, providing students with valuable perspectives. Additionally, NFCI Kangra has strong ties with various hotels, restaurants, and hospitality establishments in Himachal Pradesh. This enables students to gain exposure through internships, workshops, and guest lectures conducted by industry experts.
3. Specialized Courses at NFCI Kangra
We offer a range of specialized courses designed to cater to different aspects of the hospitality industry. From culinary arts and hotel management to bakery and confectionery, the institute covers a comprehensive spectrum of disciplines. These courses are crafted to provide students with a holistic understanding of their chosen field, giving them a competitive edge in the job market.
4. Hands-On Learning
The hospitality industry demands practical skills, and NFCI Kangra ensures that students receive hands-on learning opportunities. The institute encourages students to actively participate in cooking sessions, manage events, and operate within simulated hotel environments. This practical approach hones their skills and prepares them for the challenges of the industry.
5. Industry-Recognized Certifications
NFCI Kangra's courses are designed to align with industry standards and requirements. Upon successful completion of a course, students are awarded certifications that are recognized by the hospitality sector. These certifications validate their skills and make them desirable candidates for various job roles, not only in Himachal Pradesh but also across the country and beyond.
6. Soft Skills Development
In addition to technical skills, NFCI Kangra emphasizes the development of soft skills. Effective communication, teamwork, problem-solving, and customer service are essential attributes in the hospitality industry. NFCI Kangra's curriculum integrates activities and training that enhance these skills, enabling students to excel in their professional roles.
7. Placement Assistance
Securing a promising career in the hospitality industry requires more than just education; it demands the right opportunities. NFCI Kangra provides robust placement assistance to its students. The institute's strong industry connections often lead to internships and job placements in renowned hotels and restaurants in Himachal Pradesh and beyond.
8. Entrepreneurial Opportunities
NFCI Kangra not only prepares students for traditional job roles but also nurtures their entrepreneurial spirit. The institute equips students with the knowledge and skills needed to start their own ventures in the hospitality sector. This encouragement of innovation and entrepreneurship sets NFCI Kangra apart as a forward-thinking institution.
9. Cultural and Regional Exposure
Kangra, Himachal Pradesh is known for its rich culture and diverse cuisine. NFCI Kangra leverages its location to provide students with insights into regional culinary practices. This exposure broadens their culinary horizons and equips them to cater to a variety of tastes and preferences.
10. Personal Growth and Development
Beyond professional skills, we focus on the personal growth and development of its students. The institute instills qualities like discipline, time management, and a strong work ethic, which are crucial not only in the hospitality industry but also in life as a whole.
Conclusion
In the heart of Himachal Pradesh, NFCI Kangra stands as a beacon
of opportunity for individuals aspiring to excel in the hospitality industry. Its commitment to holistic education, industry exposure, and practical learning make it an ideal choice for those looking to shape a successful career in this dynamic sector. By offering specialized courses, expert faculty, and a nurturing environment, we as one of the best NFCI Franchise in India paves the way for a brighter future in the world of hospitality. If you're seeking to embark on a rewarding journey in Himachal Pradesh's vibrant hospitality industry, NFCI Kangra could be your pathway to success.