5 Factors That Make NFCI Hotel Management Institute in Kangra Stand Out?
Are you looking for the best Hotel Management Institute in Kangra?
Then, You are on the right place. This blog will help you to explore the best option.
In recent years, Kangra has witnessed a surge in institutions that offer specialized courses. Among these, the hotel management domain has seen notable growth, leading many aspiring students towards a lucrative and dynamic career in hospitality. A prominent name that consistently stands out when discussing hotel management education in Kangra is the NFCI Hotel Management Institute.
1. Robust Infrastructure & Facilities
Cutting-Edge Campus: NFCI Hotel Management Institute takes pride in its state-of-the-art campus that mirrors the upscale environments of international hotels. This setting ensures that students are accustomed to a high-standard atmosphere from day one.
Technologically Advanced Learning Spaces: Modern teaching tools, coupled with well-furnished classrooms and labs, offer an enriched learning experience, ensuring that students are industry-ready.
2. Faculty with Rich Industry Experience
A Blend of Theory and Practice: NFCI's faculty consists of industry stalwarts who bring a treasure trove of experience. They seamlessly integrate theoretical concepts with practical insights, giving students a holistic education.
Regular Interaction with Experts: The institution frequently hosts guest lectures from renowned professionals in the hospitality sector. These sessions allow students to network and gain nuanced understandings of the hotel management world.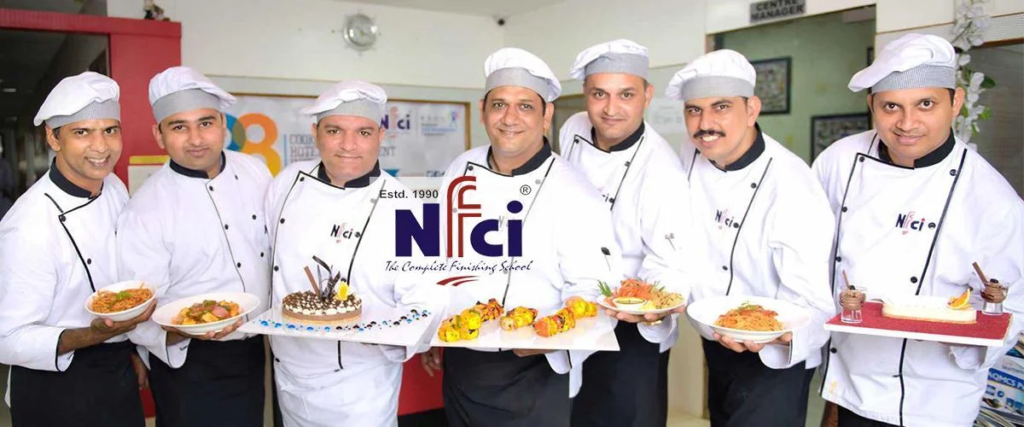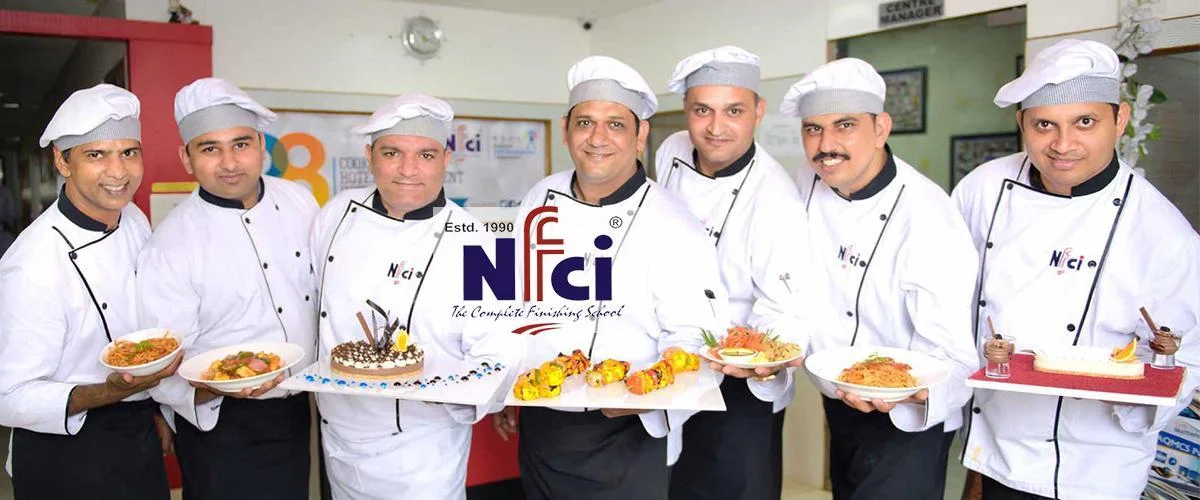 3. Diverse Curriculum with Global Relevance
Comprehensive Course Content: The curriculum at NFCI Hotel Management Institute in Kangra is meticulously designed to cover all facets of hotel management, from front desk operations to culinary arts.
International Exposure: NFCI understands the global nature of the hospitality industry. Thus, it ensures its syllabus is in alignment with international standards, preparing students for global opportunities.
4. Hands-On Training & Internships
Real-Time Experience: Practical training is the backbone of hotel management education. NFCI offers hands-on training sessions where students can apply theoretical knowledge to real-world situations.
Internship Opportunities: NFCI collaborates with reputed hotels and resorts for internship opportunities, allowing students to gain firsthand experience, build networks, and understand the industry's workings from the inside.
5. Excellent Placement Track Record
Strong Industry Linkages: NFCI's strong ties with top hotels and hospitality chains ensure that students get placement opportunities with some of the best names in the industry.
Dedicated Placement Cell: The institute's dedicated placement cell guides students in their job search, prepping them for interviews, and ensuring they secure positions that align with their aspirations.
6. Holistic Development & Extracurricular Activities
Beyond the Classroom: At NFCI, the focus is not just on academics. The institute encourages students to participate in extracurricular activities, be it sports, cultural events, or management fests. This ensures the all-round development of the students.
Opportunities for Leadership: Students are encouraged to take up leadership roles in various college committees and events, fostering qualities like team management, decision-making, and problem-solving.
7. Location Advantage
Scenic Beauty: Located in the lap of the Himalayas, Kangra offers a serene environment, ideal for focused academic pursuits.
Connectivity to Major Cities: Kangra's strategic location ensures students have easy access to major cities, facilitating internships, job placements, and industry visits.
Conclusion
In conclusion, NFCI Hotel Management Institute in Kangra is not just another
educational establishment; it's a nurturing ground for the future leaders of the hospitality industry. NFCI is also one of India's leading hotel management institute in India which is running successfully from last 33+ years. Not just in Kangra, NFCI has 15+ Pan India branches throughout the India and the numbers are going to increase soon.
With its top-tier education, experienced faculty, and unmatched infrastructure, it's no wonder NFCI Kangra has cemented its reputation as the Best Hotel Management Institute in Kangra. For students aspiring for a thriving career in hotel management, NFCI is the place to be.
Tag:Certificate cooking course, chef course, cooking course, Cooking institute, cooking school, Hotel management Institute, Hotel Management institute in himachal, NFCI, nfci barsar, NFCI Chamba, nfci chandigarh, nfci himachal, nfci jalandhar, NFCI Kangra, NFCI Mandi, nfci maqsudan, nfci patiala